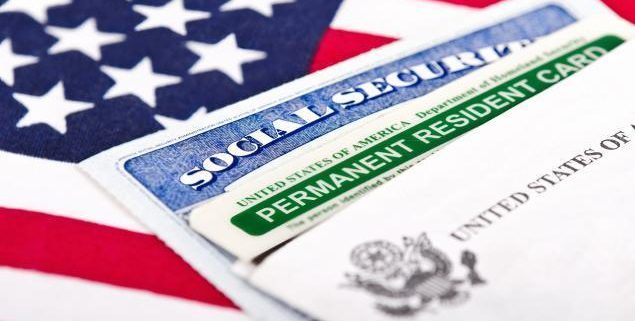 H1B nonimmigrant visa petition may be filed starting April 1st 2016.
LCA cannot be submitted earlier than six months and therefore you must put the starting date on the LCA before October 1st, 2016.
Regarding US degrees, one must submit proof by way of an official of the school: dean, registrar, etc.
There are regulations that extend the authorized stay of all F1 students under the Cap Gap exemption.
Be very clear with the attorney working on your case as to the kind of position that you're applying.
Raw Transcript:
Jacob: Hello everybody, this is Jacob Sapochnick, your host of You Ask, We Answer, my immigration lawyer podcast. I'm excited to record this episode because we are now in January 2016 and just a few months away from the H1B filing season. And so I wanted to — in a series of podcast episodes, talking about what needs to be done before you can file for the H1B visa. Today, I just want to talk about some general filing tips that are really important to know months in advance.
As you know, the H1B nonimmigrant visa petition for [F1 00:00:46] 2017 which is basically starting in October 1st, 2016 all the way through September 30th 2016, may be filed starting April 1st 2016. This is just a few months away.
Some important things to consider: People are wondering how they can give their Labor Condition Application filed before April 1st, 2016. Because if you wait for the last minute, if you wait for April 1st, then it may be too late to file and you may not be able to get your numbers in the lottery. Since we are not able to submit the Labor Condition Application earlier than six months prior to the beginning date of the period of intent and employment, we must put the starting date on the Labor Condition Application before October 1st, 2016 if we want to be able to get an LCA in hand before the filing period.
So for example, you can have a certified Labor Condition Application that has a start date of September 15, let's say, 2016 but that LCA date cannot be longer than three years from the start date. So in this example, the end date will be September 15, 2016 which is fine because even though you lose a few weeks from the LCA, you can still file it earlier which is really the key here in this application.
So that's one little tip about how to file a Labor Condition Application before April 2016. You basically make it — you start it earlier and this way, for starting date of September instead of October 1st, and while you lose a couple of weeks, you still have a certified LCA to be able to use in the filing of the case in March.
Some people also ask me what if the US degree is not going to be awarded before March 31st, 2016. Some people are in school right now, they're waiting to graduate but they may not have the actual degree. We know that the USCIS has approved petitions for foreign nationals that have earn degrees from US institutions where the foreign national has completed all the requirements for the degree. And according to the law, consider to have earned that degree.
But the degree has not been confirmed. You must submit evidence that the foreign national has completed all the requirements for the degree from an official of the school who is qualified to provide that information. So typically, it will be a Dean or Registrar, something like that.
If we have that document stating this particular — that you've earned and you satisfied all the requirements — we should be able to use that short of an official degree and this way allowing to file your case before April 1st.
Other people ask if multiple identical petitions can be filed for the same foreign national. Again, this is important because people are considering what you do if there's a lottery and how they can overcome that. The USCIS will deny or revoke multiple petitions filed by employer for the same H1B employee that is completely unauthorized but you feel considering several jobs.
So let's say you're looking at five companies and you had these five companies committed to filing H1B's for you, that's good because, you know, one of these companies may be selected in the lottery and you can actually proceed with them. It's a legitimate way to do that. People are trying to get multiple job offers and commitment to file H1B's and I definitely don't see any problem with that.
Another thing that people ask me about the H1B preparation period is if, for example, if you're a student and you're a student nonimmigrant status, are you going to be able to stay in United States if your F1 status expires before October 1st, 2016? As you know, we file the petition on April but then again, you can't work until October 1st.
And so there are regulations that extend the authorized stay of all F1 students under the Cap Gap exemption, as long as you file this before April 1st and your OPT starts before that time as well, you should be able to get your OPT extended as well. So there are some things you can do.
When do we need to file those petitions? USCIS will receive petitions until they determine they have receive more than a maximum allowed under the H1B cap. And so typically we know we want to get them in on April 1st until they tell us they can't receive any more cases. Again, every year with the lottery, things change a little bit but typically they leave it open for about a week after April 1st.
Filing the case premium is not going to increase your chances of getting in the lottery but it's always recommended to do that if you can because you have at least the chance to get the answer sooner and dealing with premium processing seems to be a bit easier because we can fax them and just a bit of easier communication.
Few last minute tips. I want to make sure that cases are prepared on time. Make sure that you have your degree evaluations prepared in advance and to leave it to the last minute. Make sure that you have all the documents translated from foreign educational institutions.
If you're looking for a job, make sure you have the job offer secure on time and a commitment to file your case probably by beginning of February so we have enough time to prepare your cases.
The most important thing is be very clear with the attorney working on your case as to the kind of position that you're applying that many, many changes under immigration regulations to what positions qualify for H1B and these things change every year. And so make sure that you understand and your lawyer understands how to fit you within what is allowed and what worked in the past to increase the chances of you getting this H1B.
So there's a few tips I wanted to share. We're going to do more of these episodes as we come closer to April. You ask, we answer, simple. This is Jacob and we'll see you at our next episode.
http://askanimmigrationlawyer.com/wp-content/uploads/2017/01/green-card.jpg
421
635
Jacob Sapochnick
http://122.160.61.100/dev/ms/immigration/wp-content/uploads/2017/08/logo.png
Jacob Sapochnick
2016-02-20 10:37:07
2017-10-03 11:36:06
Ep. 69 Tips When Applying for H-1B Visa